About Crete
Crete simply has is all!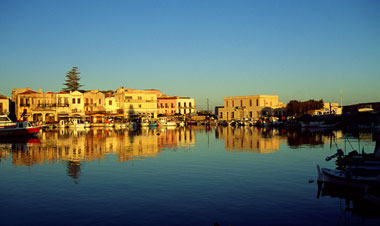 Crete is Greece's largest island, divided in four prefectures, and arguably is the most fascinating and diverse. Cretan remarkable history is evident across the island, from the ruins of the Minoan palace of Knossos to the Venetian fortress ("Fortezza") of Rethymo. Old mosques, Byzantine monasteries, Venetian ports and fortresses and the cave that is the birthplace of the legendary Zeus ("ideon andron") are some of the attractions apart from the numerous fantastic beaches, are the reasons to include a visit to Crete in your 'musts' list.

Crete is well known for its natural beauty and diverse landscape. Spectacular mountains sliced by dramatic gorges that spill out to the sea. The rugged interior is interspersed with vast plateaus and fertile plains. At the east and the south there are Europe's two palm-tree forest beaches ("Vai" and "Preveli") The Cretan south coast has some of the most stunning beaches and isolated coves.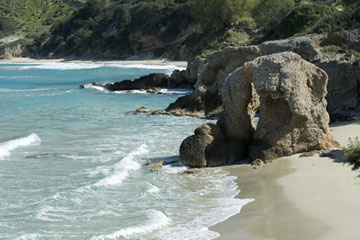 Cretans generally are proud and hospitable people who maintain their culture and customs, particularly their strong musical tradition. Throughout the island you will come across traditional mountain villages and agricultural settlements unaffected by tourism, you will pass shepherds tending their flocks and come across men dressed traditionally.
An abundance of fresh produce and the distinct Cretan cuisine – renowned for its life-prolonging qualities – adds an interesting culinary dimension.
Because Crete is hosting almost a quarter of Greece's tourism, much of the north coast, (specially the towns and near the coastline) has been commandeered and spoilt by hotels and cheap package tourism, but the island is big enough for the independent travellers to venture off and find quiet beach settlements and mountain villages to explore.